Residents and staff at Augustus Court - a new care centre built in Garforth by Conroy Brook for longstanding client Meridian Healthcare - were delighted to welcome TV presenter and journalist Angela Rippon to celebrate the centre's official opening recently.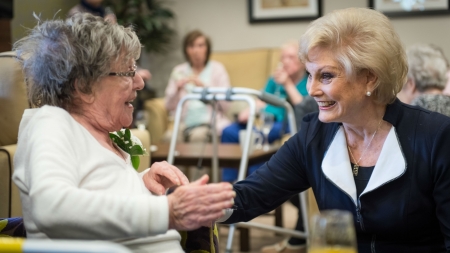 Also in attendance on the day were the Lord Mayor of Leeds Councillor Judith Chapman and members of the Conroy Brook team. A Community Open Day was also held where the local Garforth Community Choir and Dorinda School of Theatre and Dance came to entertain the residents.
The premier care home has 58 superbly furnished bedrooms and exceptional facilities including range of lounges; a library; coffee shop, cinema room, salon and gym.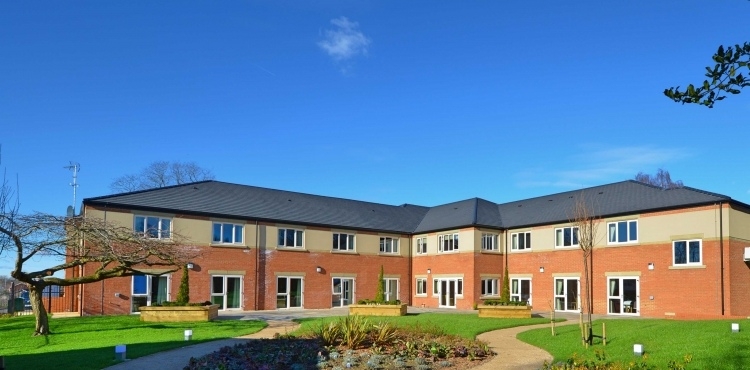 Talking about the home, Angela commented: "It has been lovely to come and see Augustus Court which is a genuine home from home. The residents here have made a lifestyle choice and want to be somewhere that is comfortable with plenty of social contact and lots of opportunity to make friends. No-one is ever going to feel isolated or lonely here and they will receive great care from all of the staff."
Richard Conroy, CEO of Conroy Brook, added: "We are proud to have been able to deliver another fantastic care centre for Meridian Healthcare. The thought, care and attention to detail that has been put in by everyone involved has ensured that Augustus Court is an outstanding place to live. It was great to attend the official opening and see how residents are already settling in and enjoying their new home."
To find out more about Augustus Court click here.
To view other healthcare facilities built by Conroy Brook click here.