A new care home being built in Leeds by Conroy Brook for long-term client Meridian Healthcare has reached topping out stage, with completion due in January 2016.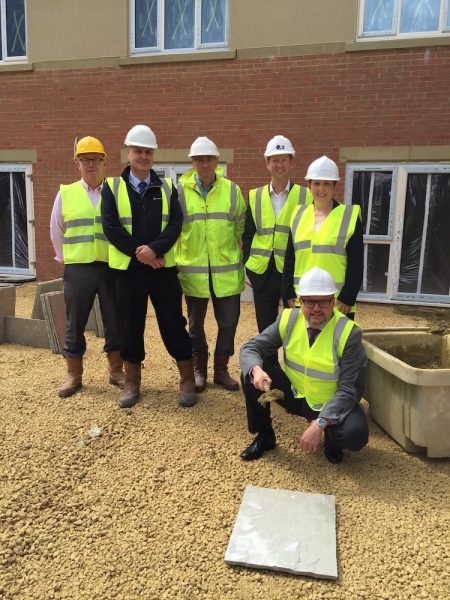 This attractive and modern care home development, situated on Church Gardens in Garforth, will offer affordable luxury for older ladies and gentlemen and has been specially designed to provide superb living and bedroom accommodation for older people.
There will be a range of bedroom accommodation available including Premium rooms, Junior Suites and Suites. All bedrooms will have a large, walk-in wetroom style shower ensuite and decoration in neutral, pleasing tones.
Beautiful lounge and dining areas will look out over the gardens which will be accessible through large patio doors from the dining room and lounge.
The care home will offer a range of luxurious facilities on site including Spa, Hairdressing Salon, Coffee Lounge and a specially equipped Gym.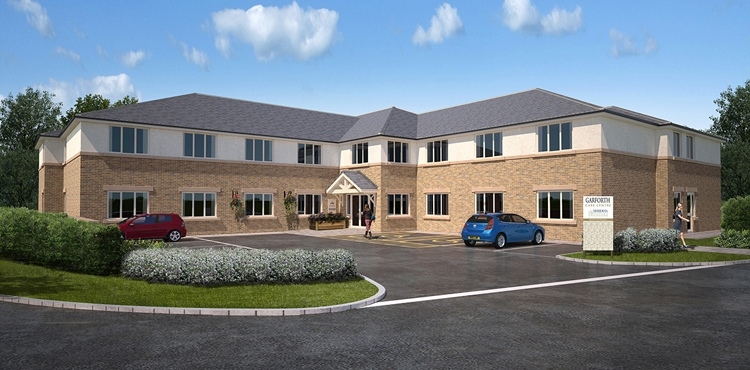 Award-winning Holmfirth developer, Conroy Brook, has been working in partnership with Meridian Healthcare for a number of years, and in that time have developed a successful working relationship.
Conroy Brook previously developed The Denby at Denby Dale (winner of the Pinders Healthcare Design Award for Best New Care Home UK in 2015) and The Oakes in Huddersfield - residential and dementia care homes - and White Rose House Nursing Home in Holmfirth.