Augustus Court residential care home in Leeds has been nominated for a major national design award.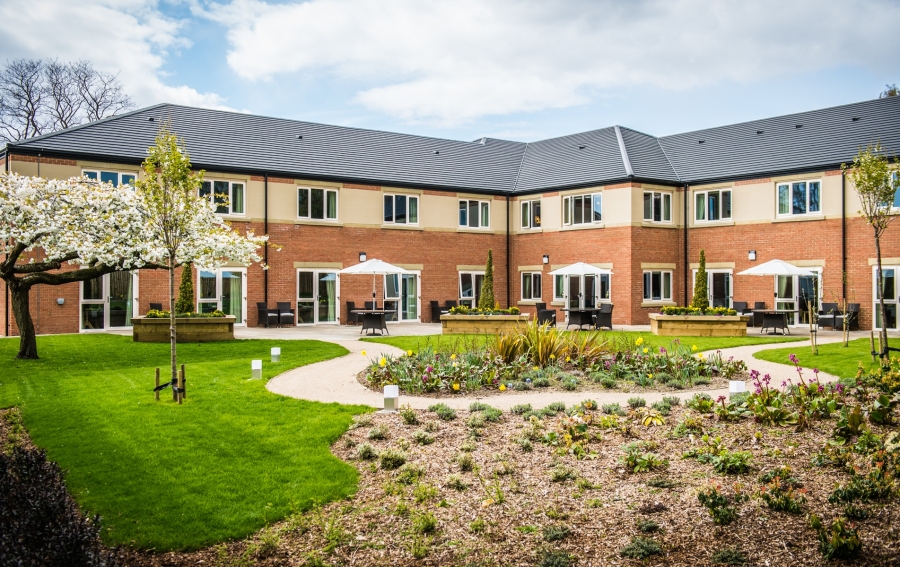 The Garforth home, which was developed for Meridian Healthcare by the team at award winning Yorkshire property developer Conroy Brook and was officially opened by TV celebrity Angela Rippon last year, is a finalist in the Best New Care Home category of the 2017 Pinders Healthcare Design Awards.
The prizes will be presented at London's Lancaster Hotel on Wednesday March 15.
Situated on Church Gardens in Garforth, Augustus Court is a 58 bedroom 31,324 sq ft care centre that was carefully designed and built by the Conroy Brook team to offer exceptional facilities to meet the needs and lifestyle of today's older generation.
Among the home's facilities are a range of lounges, a library, coffee shop, cinema room, salon and gym, along with landscaped gardens.
Conroy Brook also installed a micro CHP heating system, a highly efficient process that captures and utilises the heat that is a by-product of the electricity generation process.
The system is a very cost-effective and energy-efficient method that can significantly reduce carbon emissions.
"We are delighted to have been nominated for this important award and we are proud to have been able to deliver another fantastic care centre for Meridian Healthcare,"said Conroy Brook CEO Richard Conroy.
"The thought, care and attention to detail that has been put in by everyone involved has ensured that Augustus Court is an outstanding place to live and the we feel that this nomination justifies all the design decisions that went into creating this outstanding facility.
"Last year Denby Dale care centre in West Yorkshire, another of our projects for Meridian Healthcare, won the Best New Care Home category and it is a great achievement to find ourselves nominated for a second year running."