Conroy Brook has partnered with Ortus Homes, part of McCarthy & Stone, to deliver the Prickleden Mill retirement development in Holmfirth.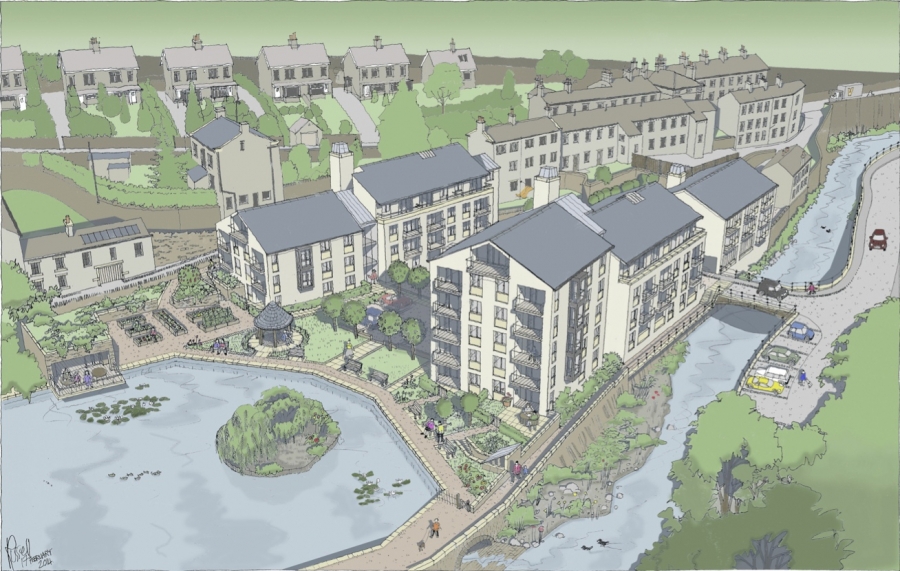 The proposed complex of 46 luxury apartments located on the derelict brownfield site off Woodhead Road, will be intelligently designed with the lifestyle of its homeowners in mind.
Set in a courtyard style, the suggested building designs have been created so that the most is made out of natural space and lighting. With additional care paid on providing attractive and spacious landscaped garden.
The development will not only provide prospective purchasers the opportunity to spend more time on the activities that are important to them, but also enjoy the social aspect of life more thoroughly.
Steve Secker, Regional Managing Director for Ortus Homes, said: "Nestled in the heart of picturesque Holmfirth, this development will provide a truly aspirational location in which to downsize in comfort and style.
"The utmost attention is being paid to ensuring the architectural design of the scheme meets the demands of discerning homeowners without them having to compromise on the things that matter, such as privacy and living space.
Not only that, but despite delivering a luxury modern lifestyle solution, the designs will also consciously incorporate elements such an original retained and restored mill dam which will reflect the historic beauty that Holmfirth is known and loved for."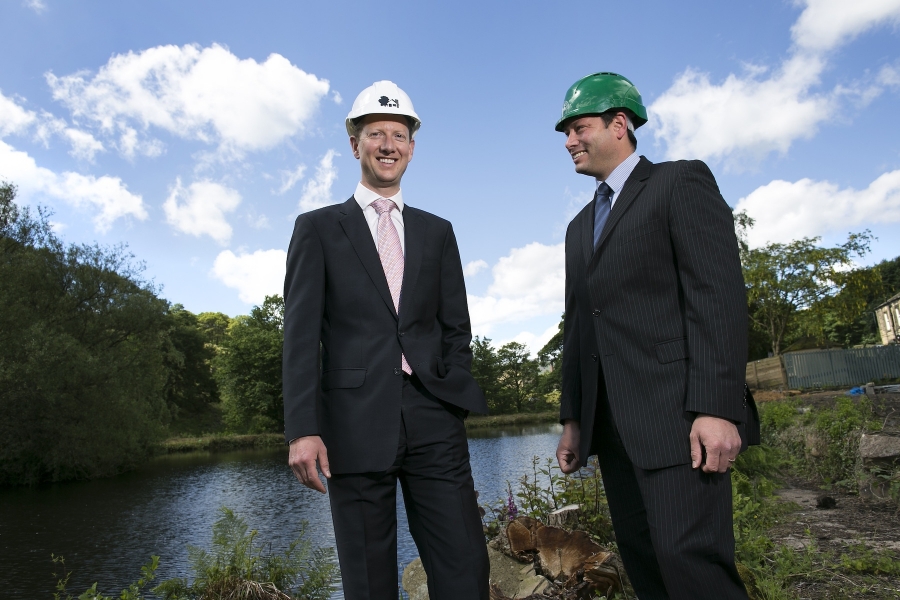 Pictured: Conroy Brook CEO Richard Conroy and Ortus Homes Land Director Chris Watson at Prickleden Mill, Holmfirth.
Construction of these high-specification properties, developed exclusively for the over 55's, is anticpated later this year. Enabling works are currently underway.
Ortus Homes creates high quality, intelligently designed apartments and outdoor spaces in feel good locations, enabling customers to downsize and maintain their active lifestyle in an age-exclusive development.
Richard Conroy, CEO of Conroy Brook, added: "McCarthy & Stone recognised the quality both of the location, being a short walk on the level to Holmfirth town centre, and also the quality of the architectural design of the scheme itself and approached us. The development itself will be of the very highest standards and will provide a wonderful new place and environment to retire to."
There are currently plans to launch a number of other luxury Ortus Homes developments at other sought-after locations across the country including Solihull, Chichester and Swanage.
For more information, please visit the Ortus Homes website, www.ortushomes.co.uk or call 0800 201 4847.