The Denby care centre in Denby Dale, owned by Meridian Healthcare and built by Yorkshire developer Conroy Brook, has won the 'Best New Care Home' category at the prestigious 2015 Pinders Healthcare Design Awards.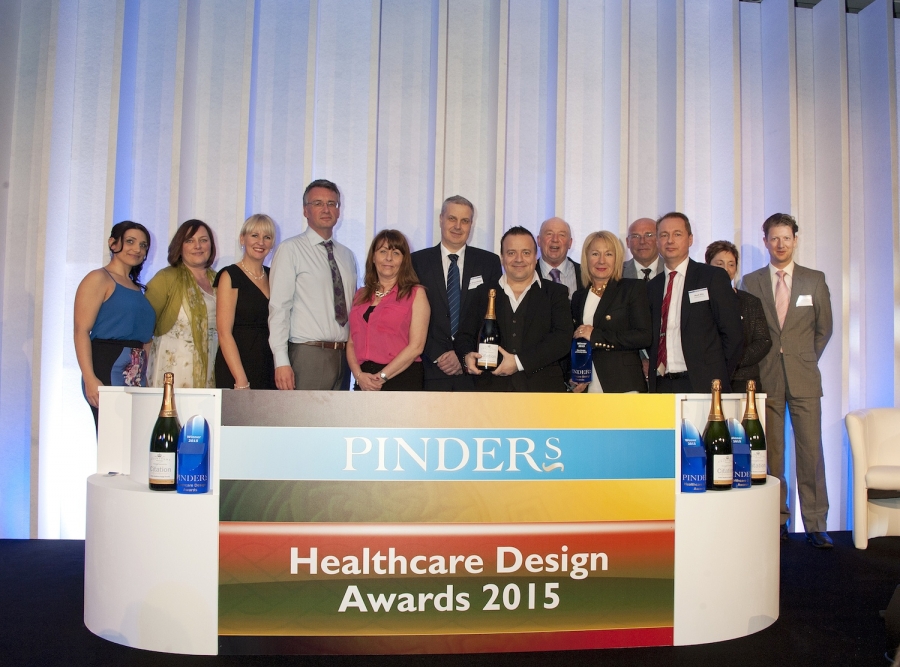 The Awards aim to promote and recognise the very best developments in all types of care-related property, whilst the Award categories seek to acknowledge the contribution made by home owners, designers and architects to the well being and quality of life for those in their care.
Whilst architectural standards and innovation are key factors, the overriding test for any project has to be the degree to which it has recognised the needs and desires of the residents and incorporated these into the final design.
Meridian Healthcare has developed a close working relationship with Conroy Brook having worked with them on a number of award-winning care homes in the past, and The Denby is a prime example of a home which offers a touch of luxury, care and support for those who may feel they can no longer manage at home on their own.
The Denby at Denby Dale accommodates up to 47 clients and offers single bedroom accommodation as well as larger suites. Every room has a 'wet room' style shower ensuite and residents can also make use of the specially designed Gym, Elegance Hair Salon and Serenity Spa.
Meridian's Managing Director Paula Keys said: "Against stiff competition from across the country, including homes from shortlisted Gracewell Healthcare and Bupa Healthcare, The Denby's superb layout and design shone through. The judges were impressed with the thoughtful building design that offers views of the Denby Dale valley and countryside to residents from all aspects of the building.
They also commented on how the care centre had improved the local environment and fully integrated into all aspects of the Denby Dale village community life. I would like to congratulate all those involved in delivering and making The Denby a success."
Conroy Brook CEO, Richard Conroy, commented: "We are delighted that the combined efforts of Meridian Healthcare, the architect - Tony Greenhalgh of Quadrant - and our construction and project management teams have been able to bring this fantastic care home to fruition, and for it to receive such a prestigious award. It is a testament to the high standards of quality in design and construction, and interior specification, evident throughout this premier home."
For more information on The Denby click here.