One of the best known names in South Yorkshire property development is set to make a return.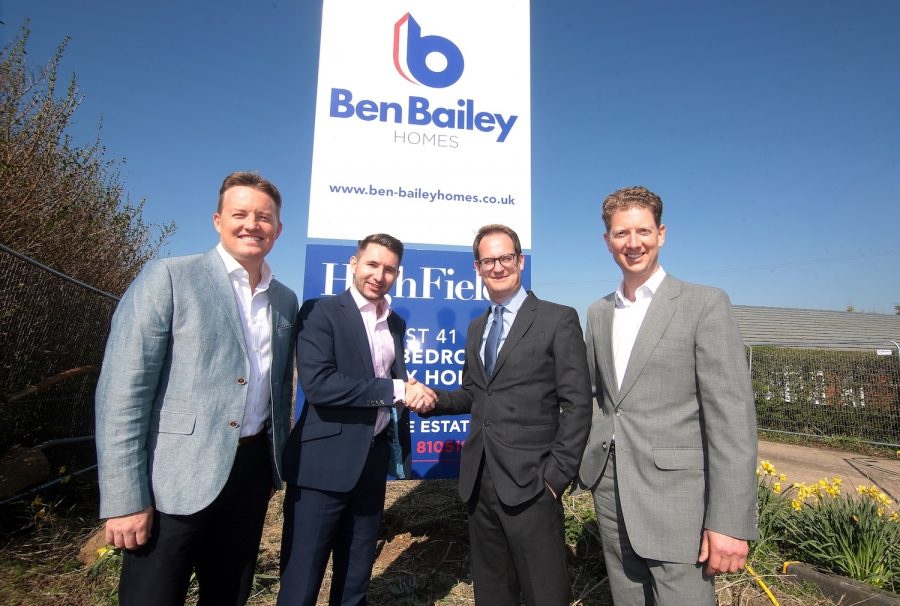 Launched in 1933 by Ben Bailey himself, Mexborough-based Ben Bailey Plc was Yorkshire's largest independent house builder, developing more than 700 homes a year when acquired by Gladedale in 2007.
Following the takeover and a subsequent rebrand, the Ben Bailey name disappeared completely from the construction industry.
But now it is making a comeback after it was acquired by award-winning West Yorkshire property developer Conroy Brook.
And the first project to be launched under the Ben Bailey banner will be HighFields, a development of 41 family houses in the Derbyshire community of Clowne, being built with the support of the Homes England Home Building Fund (https://homebuildingfund.campaign.gov.uk/) and in conjunction with the site owner, Quest Gatehouse Ltd.
The project has been approved by both Bolsover Council and Derbyshire County Council, with work expected to start in Summer 2018 and completion scheduled for 2020.
"My fellow board member Jon Bailey is the grandson of Ben Bailey so it felt absolutely the right thing for us to bring one of the best known construction names in Yorkshire back into the business," said Richard Conroy, the CEO of both Ben Bailey and award-winning parent company Conroy Brook.
Jon Bailey said: "The whole Bailey family is delighted to see Ben Bailey Homes return under the ownership of a private family-owned company which has a customer focused culture and a track record of building top quality homes in Yorkshire."
Richard continued: "It continues to be such a well known brand that we felt complete confidence in adding it to our portfolio of titles.
Ben Bailey was always identified very much with middle market good value family homes and that is exactly where we want to develop the brand, as we deliver some exciting new sites in Yorkshire and the North Midlands.
For 21 years we have been developing award-winning homes for our customers throughout Yorkshire. In that time we have grown from building a single first house, to now having a pipeline of over 100 homes ahead of us in some of the best locations in the north.
We are proud to be a family business which has had some great achievements over the years including winning over 60 awards for our design and construction excellence.
Adding the Ben Bailey name to the business means we can offer an even greater choice of properties across the north."
Jason Brook, CEO of Barnsley based landowner Quest Gatehouse Ltd said: "The planning application for the Clowne site has now been approved and we are delighted that the project will have support from the government's Home Building Fund, the national scheme that has created a £3 billion fund to increase the number of homes built in England."