Famous Holmfirth artist Ashley Jackson recently launched White Rose House in Holmfirth as a Premiere home, following its refurbishment by property developer Conroy Brook.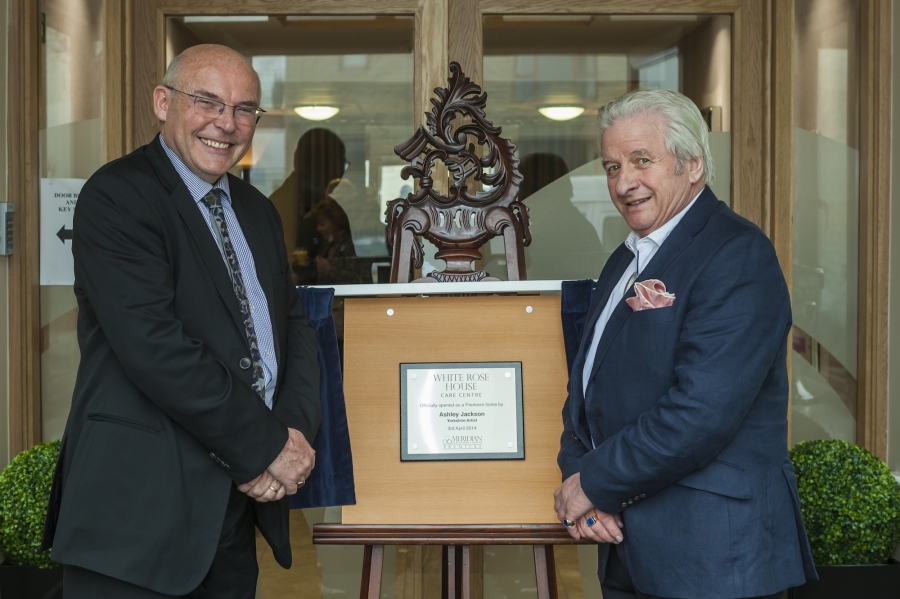 Pictured above Ashley Jackson with Alan Firth, CEO of Meridian Healthcare in front of Meridian's latest Premiere care home, White Rose House in Holmfirth.
Originally built in 2005 by Conroy Brook, owners Meridian Healthcare have invested heavily to transform White Rose House into something pretty special.
Award winning in 2005, the home has dramatically enhanced the facilities on offer to residents in 2014. The home now boasts a coffee bar, spa, piano lounge and restaurant style dining.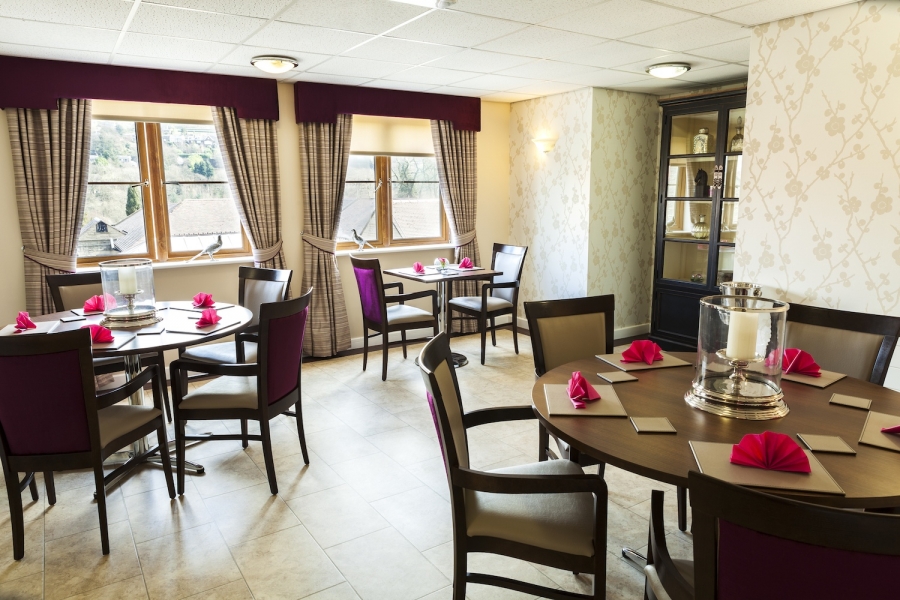 Kirklees currently benefits from two Meridian Premiere homes: White Rose House and The Oakes in Huddersfield, which was also built by the Conroy Brook Group.
The Premiere care homes not only offer a superb place to live, they also focus heavily on individual care needs and requirements. Anne Cowgill, manager of White Rose House, said: "Our residents want to stay as independent as possible and to continue living their life in the Holmfirth community.
However they also want to have a lovely place to live where they can welcome their family and friends, and White Rose House certainly offers both. We also offer nursing and residential care so if the needs of your relative change, you don't have to move."
To mark the care home's transformation, residents selected an Ashley Jackson print - Top Withins - to take pride of place in the home's entrance hall. Ashley then treated residents and guests to a talk about the history of the Top Withins painting and entertained them with talk of Holmfirth in times gone by.