Award-winning property developer Conroy Brook is constantly looking at the latest trends in the world of residential architecture, how these trends are shaping the future of house-building, and how they could be applied to the new homes they are developing around Yorkshire.
Richard Conroy, CEO of the company, says: "Our aim has always been to differentiate ourselves from other developers, by pushing the boundaries on each project we work on, looking at both the construction process and materials, alongside design and architecture.
We create individually designed homes, rather than the 'identikit' styles often produced by large house-builders, and take into consideration multiple factors from location and local environment, to interior layout and, most importantly, the specific requirements of our customers, to ensure they end up with a home that reflects their style and personality.
These customer preferences are then often taken into account when we are considering how to further evolve our house designs.
We also ensure we keep up to date with the latest design and architectural trends and best practice by looking at architecture from around the world - not just residential housing but also hotels and commercial buildings. This allows us to anticipate the elements that will most appeal to our potential customers."
The company has taken this knowledge and experience and put it into their latest flagship development. Forge View, in Sheffield's prestigious S10 residential area, comprises just five luxurious five bedroom homes; three of which have already been reserved. The homes are a perfect example of how these latest trends can be successfully applied.
1. KITCHEN FOCUS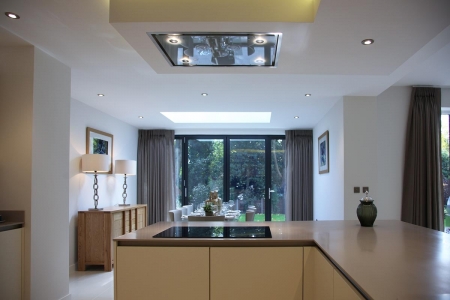 It always happens. Whenever you have a social gathering, everyone always ends up in the kitchen. It really is the focal point of any home so it makes sense to give it centre stage.
This is a fact that Conroy Brook recognised some time ago and have incorporated into the design of all their homes, and will continue to do so.
"Our kitchens are so much more than just a place for cooking dinner; we create large open spaces that combine cooking with dining, and often link with outdoor space through a garden or sun room.
The kitchen is now a dynamic, multi-functional space perfect for bringing friends and family together."
2. SPACE TO UNWIND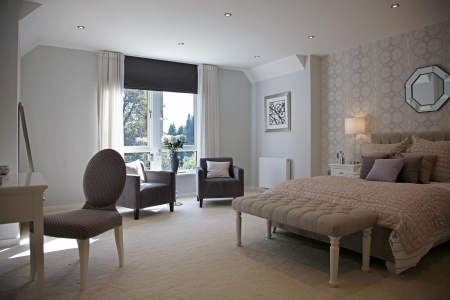 With all the technology that is constantly bombarding us every day, it is becoming increasingly difficult to just switch off and relax. It's for this very reason that more and more people are creating a space within their own home to have as a retreat from the world; a place where they can just be.
At Forge View Conroy Brook have created 'You Space'. A room that will quickly become the go-to place for 'you time'. This room can be whatever you want it to be - cinema room, gym, recording studio, pilates studio; the choice is yours.
There is also the master bedroom suite complete with dressing area and luxury bathroom that is sure to be a firm favourite with the lady of the house!
3. FLEXIBLE ROOMS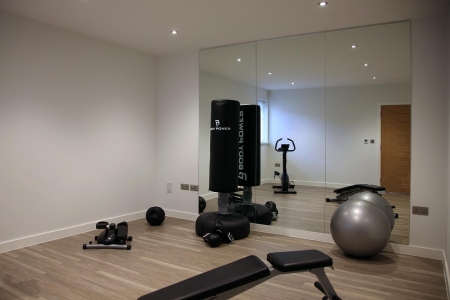 Options and choice are key words when it comes to people's requirement for areas within their home that can be used for multiple purposes.
If you're looking for a 'forever' home it stands to reason that your needs will change over the years. What today will be the perfect space for a study, may become a nursery tomorrow. That great family room may need to be adapted to become a living space for a retired parent or the perfect teenage-zone.
Flexible rooms enable maximum use of the space available and offer versatility; allowing your house to evolve as your family grows and changes over time.

4. A MARK OF QUALITY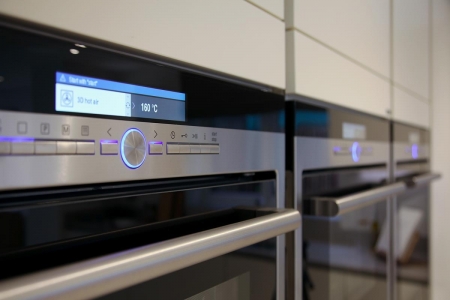 As the largest purchase a person will no doubt make in their lifetime, it stands to reason that quality of both build and fixtures and fittings is imperative. Striving to achieve exacting standards of design, architecture and interior specification is imprinted within the DNA of Conroy Brook.
For this reason we ensure that all homes are finished with luxury, high quality brands such as Forge View's contemporary high gloss Siematic kitchen with Silestone worktops and best-in-class integrated appliances by Siemens, and luxurious bathrooms featuring Swiss-made Laufen sanitaryware, Hansgrohe taps and Porcelanosa tiles.
5. SUSTAINABILITY
One of the key trends in the world of architecture is a shift towards building homes that are eco-friendly and focus on a reduction in the consumption of energy and carbon emissions.
"This is something that we are committed to with all our homes, including those at Forge View, which are built to Level 3 of the Code for Sustainable Homes."

Just some of the measures introduced to make each new home they build as environmentally-friendly as possible include:
Photovoltaic roof panels
Increased wall, floor and roof insulation
Energy efficient heating and lighting systems
A+ rated appliances
Compost bins to reduce amount of household waste sent to landfill.
6. BRINGING THE OUTSIDE IN
The outside of our homes has become just as important as the inside with homeowners wanting a smooth transition between interior spaces and outdoor areas.
"We address this requirement through the use of bi-fold / sliding doors and specific rooms that connect the two spaces together - whether that is a sun / garden room or balcony."
7. STORAGE SOLUTIONS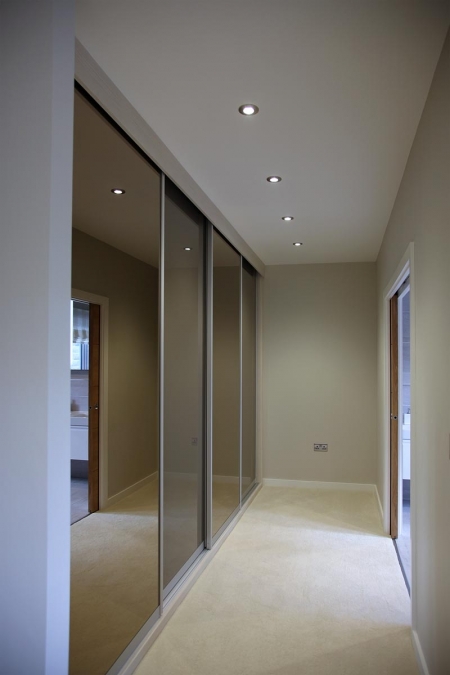 According to a research report by Ipsos MORI, published on behalf of the Royal Institute of British Architects (RIBA), more storage space is one of the key features people look for when choosing a new home.
They are looking for space to declutter and store both functional items, such as vacuum cleaners and ironing boards, as well as personal possessions.
Also they want dedicated space for domestic tasks such as washing and ironing, storing rubbish and recycling - things that people really don't want on show when guests are visiting!
Photo shows wall of wardrobes in master bedroom suite.